Ombuds Disrupting Inequities: Collaborating with Leadership to Address Systemic Issues
9 September 2021 | 9:00 AM – 10:30 AM (Pacific)
Pricing & Webinar Access:
IOA Members: Free
Non-Members: $195
If you are an IOA member you have complimentary access to view the recording of this webinar and the entire IOA webinar archive on the Online Learning Center. If you are not yet a member, consider joining today!
---
About the Webinar:
This webinar will provide DEI-focused recommendations to help ombuds fully understand and recognize systemic issues within their organizations. Although a fully virtual experience, this webinar aims to offer opportunities for engagement through a systems approach.

In part two, presenters will discuss gatekeepers and power positions that uphold systemically racist policies. In part three, participants will explore the ombuds role on taskforce and committees in their organization in furtherance of DEI principles and action.

This webinar will provide DEI focused resources to help ombuds:
1. Identifying DEI Systemic issues
2. Collaborating with gatekeepers
3. Committee and Taskforce work within their organization
---
Presenters:
Alicia Booker
Ombudsperson, University of Alabama at Birmingham
Alicia Booker is the Ombudsperson for the University of Alabama at Birmingham and is also a Ph.D. candidate at Nova Southeastern University (NSU). Her dissertation and research focus on the study of conflict analysis in corporate and academic settings. Alicia has a passion for research and has earned a qualitative research graduate certificate at NSU as well. Her primary interest is in the advancement of the organizational and academic ombudsman. Alicia earned her bachelor of arts in journalism and Master of Arts in dispute resolution from Southern Methodist University. She also received graduate certificates in conflict coaching, executive coaching and advanced training on workplace collaboration in conflict management. Alicia is also the Founder and CEO of Corporate Confidence a ADR consulting firm for individuals, groups and small businesses..


Jai McBride-Calloway
Senior Consultant and Head of Diversity, Equity & Inclusion at Philadelphia based consulting firm, Exude, Inc

Jai McBride-Calloway is a Senior Consultant and Head of Diversity, Equity & Inclusion at Philadelphia-based consulting firm, Exude, Inc,. Jai also serves as a contract Ombuds at MWI, an ADR- focused firm that provides ombuds services to both the corporate and academic sector. In her dual positions, she has found intersection in dispute resolution methodology and empowering organizations to find equitable solutions through advocacy of diversity, equity, and inclusion. Prior to her current roles, Jai served as Corporate Ombuds at Halliburton Oil Services. Her transformative approach to designing DEI strategic systems utilizes dispute resolution and organizational development to redefine the way people work together by harnessing the power of difference.
Jai holds her B.S. in Sociology, M.S. in Public Administration, a J.D. and a second Masters (MDR) in Dispute Resolution from Pepperdine Caruso School of Law.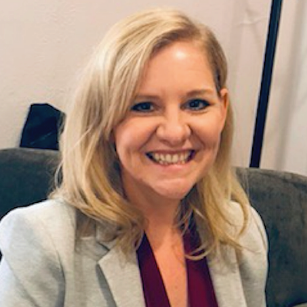 Brett Hathaway Harris
Ombuds & Ombuds Program Director, University of Oregon
Brett Hathaway Harris haas served as the ombuds and ombuds program director at the University of Oregon since 2016. Brett previously established the University of Mississippi's first ombuds program and served as its inaugural ombuds. Before working as an organizational ombuds, Brett was a court mediation director and ran a private dispute resolution practice focusing on workplace dispute resolution. Brett holds a J.D. with a degree emphasis in Native American law and worked in employment law, high-conflict custody/family law, and Native American law before transitioning to ombuds and dispute resolution work. In the ombuds field, Brett's primary areas of interest include organizational effectiveness and D/E/I work as it relates to ombuds services.
---
Webinar Cancellation Policy
I understand that notices of cancellation must be submitted in writing via email to info@ombudsassociation.org. Cancellations made five business days prior to the date of the live webinar will receive a refund of the purchased price of the individual webinar minus a $25.00 administrative fee. Cancellations made less than five business days prior to the course will not receive a refund.